Despite ceding the headlines in Burn After Reading to co-stars Brad Pitt and George Clooney, John Malkovich plays a signifiant role in the latest movies from The Coen Brothers.
The actor recently talked about it with ComingSoon.net:
ComingSoon.net: I understand the Coens wrote this part with you in mind. Had you met them before or had they just seen some of your other work?
John Malkovich: I met them at dinner years ago out in California, but I didn't know them. I think it was just mostly from things they saw that I did, maybe on stage I imagine because they live in New York, and they may have seen things I did on stage.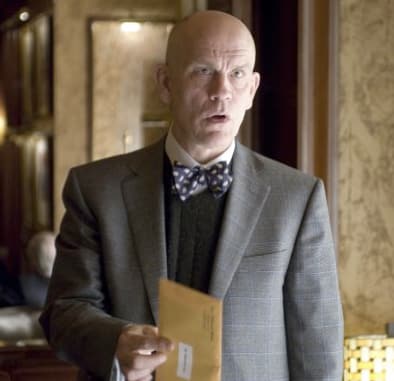 John Malkovich plays CIA agent Osborne Cox in Burn After Reading.
CS: Is it flattering to have them write a character like this for you, a sympathetic character but one with a seriously bad temper?
Malkovich: I didn't think much about them writing it for me because I wouldn't really know what kind of character you'd write for me. I've done so many different kinds, I don't really know what you'd pick out. I had always wanted to work with them and I liked this character and I thought the script was funny and good.