In a recent interview with ComingSoon.net, Jon Favreau made it clear that his focus is on both Iron Man 2 and Iron Man 3.

The director spoke with the movie site as part of his publicity tour for the upcoming Iron Man DVD release, set for Sept. 30. Here's what we learned from Favreau:
- Robert Downey, Jr., Gwyneth Paltrow and Terrence Howard are all on board for Iron Man 2. Favreau will also be back on screen, as well as behind the camera, with a (possibly expanded) role as Happy Hogan.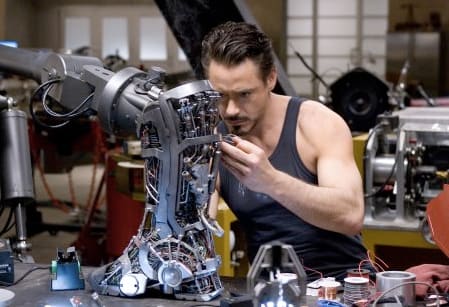 - Mandarin, a classic nemesis of Iron Man in comic book lore, will be the main antagonist in one of the follow-ups. This is an Asian crimelord who sports ten powerful ring weapons (alluded to in the first film through references to the terrorist cell the Ten Rings).

- The most well-known storylines from the comic book series – "Demon in a Bottle," in which Tony Stark becomes an alcoholic, and Jim Rhodes takes over the role and armor of Iron Man during Stark's recovery – are expected to be included, possibly both in the second sequel. Howard's role in the first movie was not as expansive as originally intended; Favreau plans to rectify that.