The Tooh Fairy will reportedly be alive with the sounds of music.
Julie Andrews is set to join Dwayne Johnson and Ashley Judd in the 2009 Fox's family comedy Tooth Fairy.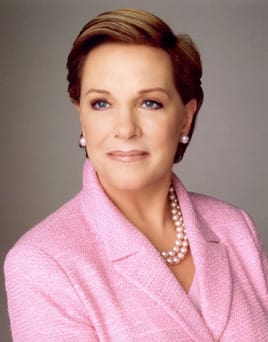 The movie focuses on Derek Thompson (Johnson), a minor-league hockey player whose nickname is the Tooth Fairy because of his ability to knock out opposing players' teeth. Judd portrays his girlfriend.

When this athlete discourages a youngster's hope, Derek is ordered to one week's hard labor as a real tooth fairy, complete with wings, magic wand and frilly tutu. Along the way, he rediscovers his forgotten dreams.

Andrews will play Lily, a high-ranking, acerbic supervisor with the Tooth Fairy Department charged with overseeing Derek's stint as a tooth fairy.