M. Night Shyamalan hasn't had a hit movie since 2000's Unbreakable. Sorry, fans of The Happening, but it's true.
With past flops in mind, the director recently told MTV News that he'd considered an Unbreakable sequel.
"I tell you I get asked about it all the time, so it's not [an idea] I ever forget," Shyamalan said. "I genuinely just asked this question the other day — should I make 'Unbreakable 2'?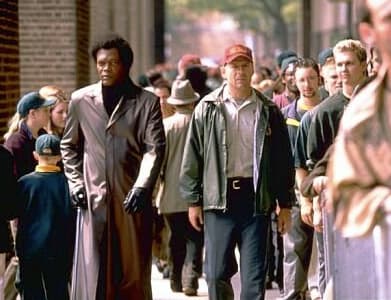 The writer went on to say that a follow-up to this Samuel L. Jackson and Bruce Willis movie was always planned.
"I made the mistake of getting caught up in the hype of the immediate reaction of the movie, which, experience has shown me, is not accurate to any of my movies," he said. "And If I had been more confident and said 'I believe in that movie, I love that movie, and I should just go start writing the second one," that would've been the right move. I've still been thinking about it a lot and wonder if it's too late.
You tell us: Is it too late to capitalize on an Unbreakable sequel?