Great news for fans looking forward to Madagascar: Escape 2 Africa.
IMAX Corporation and DreamWorks Animation SKG, Inc. have announced that the IMAX release of the sequel has been extended to include the Thanksgiving holiday; it will now run into December.

"Madagascar was a huge hit with moviegoers, and we are pleased to extend the run time of this highly anticipated sequel in IMAX theatres into the Thanksgiving and holiday season," said Greg Foster, Chairman and President of IMAX Filmed Entertainment. "DreamWorks Animation is a great studio partner for IMAX, and we look forward to releasing the second film in our five-film agreement in November."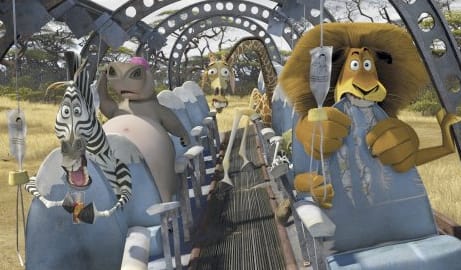 Madagascar: Escape 2 Africa joins four other DreamWorks films previously announced and slated for release in the IMAX format, including Kung Fu Panda, which was released on June 6. The other three will be:
Monsters vs. Aliens (March 27, 2009);
How to Train Your Dragon (March 26, 2010);
Shrek Goes Fourth (May 21, 2010).