MTV caught up with Michael Caine this week at the Toronto Film Festival.
And the actor that plays Alfred in The Dark Knight gave readers the most confirmation yet that both Johnny Depp and Philip Seymour Hoffman were being considered for the roles of Riddler and Penguin in the next Batman movie.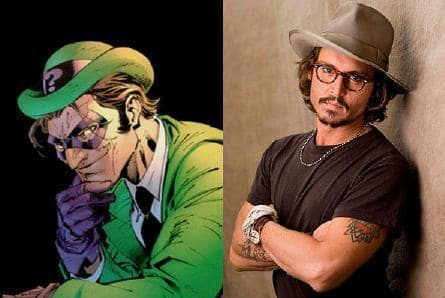 These rumors have been addressed many times, but Caine told MTV that a Warner Bros. executive backed it all up.

"I was with [a Warner Bros.] executive and I said, 'Are we going to make another one?' They said yeah. I said, 'How the hell are we going to top Heath?" Caine recounted "And he says 'I'll tell you how you top Heath - Johnny Depp as The Riddler and Philip Seymour Hoffman as The Penguin.' I said, 'S–t, they've done it again!'"
This doesn't mean Depp and Hoffman have signed any contracts, of course. But it does add fuel to an already exciting fire!