John Grisham is kicking himself ... for not writing this. A slow-moving but outstanding legal suspense film, Michael Clayton somehow manages to make a class action lawsuit against an agribusiness conglomerate riveting.
George Clooney is terrific as the morally conflicted title character who is trying to keep his unraveling personal and professional lives together, and at the same time realizing his job as a corporate law-firm's "fixer" is not what he thought it to be. Or at least what it should be.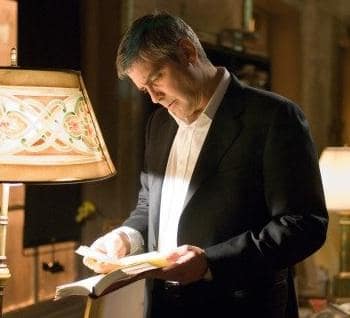 Through his internal and external struggles, Michael personifies the grey area that 90 percent of the world really lives in, not the black and white one that films - legal thrillers or otherwise - typically depict.
One wonders how a solid, but unspectacular Tilda Swinton won an Oscar for her role as the conglomerate's lead counsel, but the entire cast does a good job in setting the film's bitter, jaded and very real tone.
The film is great all around but two other things stand out in particular:
The cinematography; shot in winter, and often in dim lighting, nearly every shot lends itself well to the bleakness of the story.
The lack of obvious messages; like an episode of Lost, much of it is told in reverse, forcing you to pay close attention as the drama unfolds.