Will there be a Wanted sequel? It's seeming more and more likely.
Graphic novelish Mark Millar recently told Newsarama about his plans for a film follow-up to his Wanted adaptation.

Millar said he would not write a comic book sequel to the original mini series, but would pen original new story lines that fit into the movie's universe. It will also use a few of the elements from the original comics that didn't find their way into the first movie.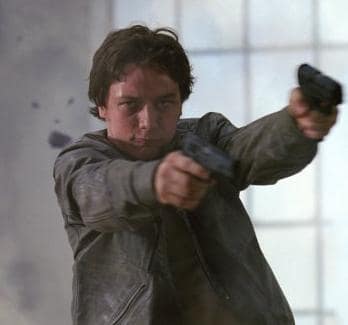 "It will be some of the stuff that we didn't utilize from the first book for the movie - like chapters three and four - there will be some stuff from that," said Millar, "so in the loosest sense it will be based on the book, but only very little."

Director Temur Bekmambetov, writers Michael Brandt and Derek Haas, producer Marc Platt and star James McAvoy have already signed up for the Wanted sequel.