It may have been the slowest weekend at the box office in five years, but we're still stunned that Nicolas Cage's Bangkok Dangerous is sitting atop the rankings.
The film barely beat out Tropic Thunder for the top spot, giving Cage something to be happy about for the first time since he discovered who killed JFK at the end of The Rock.
Here's a look at the top five from the weekend:
Bangkok Dangerous: $7.8 million
Tropic Thunder: $7.5 million
The House Bunny: $5.9 million
The Dark Knight: $5.7 million
Traitor: $4.6 million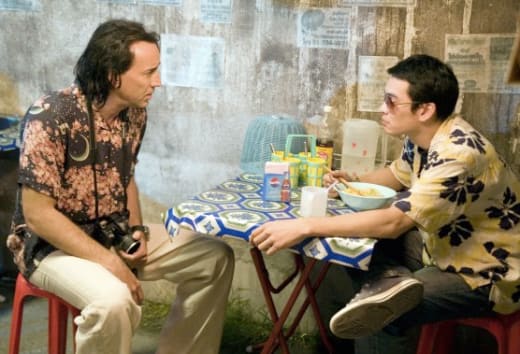 Seriously? We're the top movie at the box office?!?