Earlier today, at the Walt Disney Studios Showcase, Jerry Bruckheimer and Nicolas Cage came on stage to officially announce the third film in the National Treasure franchise.
Disney Chairman Richard W. Cooke, who presided over the event, invited the two men to step in front of the audience. He asked of Cage: "How come Ben Gates never gets arrested?"
In response, the actor said: "I guess well find out with National Treasure 3, wont we?"

Plot details for National Treasure 3 haven't been laid out yet, but it will likely be released in late 2010.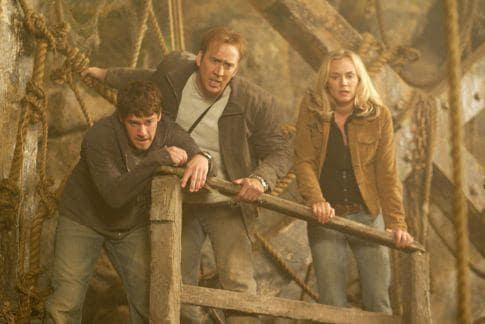 Will you see National Treasure 3?