Yesterday, Nicolas Cage spoke on the strong likelihood of a National Treasure 3.
Now, in a new interview for his new action movie Bangkok Dangerous, the Oscar-winner talked about another possible film follow-up: Yes, we might be looking at Ghost Rider 2.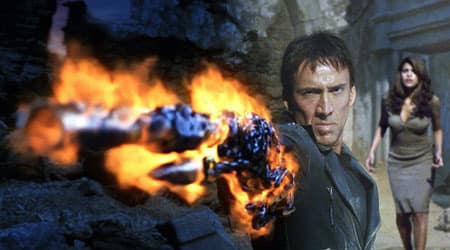 Here's what Cage had to say about a sequel to last year's Ghost Rider.

Yes, actually, had a nice meeting with the studio about 3-months ago, and we talked about going international with that character. Taking him into Europe, having him go on a motorcycle tour through Europe, and he's connected with the church, if you can believe that. So it sort of has elements to it that are very much in the zeitgeist, with "The Da Vinci Code" and things like that.