According to James Bond fan site MI6, those behind Quantum of Solace have unveiled the cover and sleeve artwork for the upcoming original motion picture soundtrack CD.
As already announced, Alicia Keys and Jack White are responsible for the new James Bond theme song, "Another Way to Die."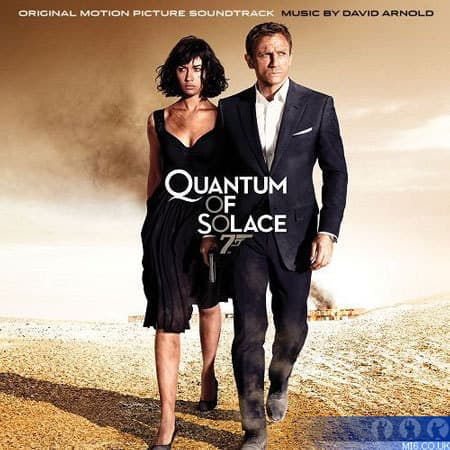 The movie featured music written composer David Arnold.
Reportedly, the above cover image is from the film's final scene in the Bolivian desert. It Daniel Craig's 007 and Camille, played by Olga Kurylenko.