We really wanted to love Righteous Kill.
Sadly, the writers appeared to take the approach that Al Pacino and Robert De Niro would be enough to lure viewers in. As a result, they didn't focus much on small issues such as plot.
For starters, the movie takes far too long to get going. First, two longtime partners try to nab a drug dealer (played by 50 Cent)... then there's a subsequent shootout... then a beating of Mr. Cent ... finally the fallout from an internal affairs investigation.
None of these developments have a lot to do with the bulk of the movie, however.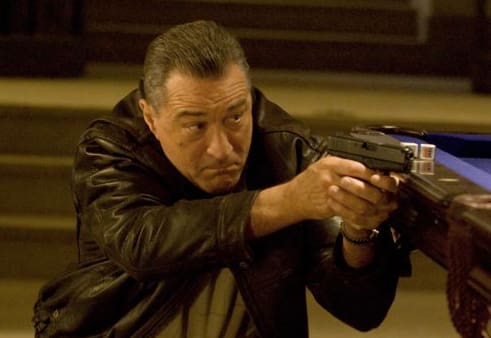 Sure, it's helpful to establish the partnership between Pacino's character and De Niro's character - but such a vast amount of information is thrown at the viewer within the first 20 minutes that the rest of the film almost seems anti-climactic.
Moreover - and I don't wanna spoil the ending or anything - it becomes so apparen early on that one character is not the killer, that it silences any suspense the rest of the way.
The acting was solid, at least. Pacino didn't scream his head off, which is a nice change from recent roles. And we can't ever see enough of Carla Gugino.
Still, it would have been nice to have seen a more cohernt, interesting story surrounding these stars.