Here's the latest on Sex and the City sequel rumors:
Sarah Jessica Parker told Us Weekly earlier this week that she and writer Michael Patrick King will "have that conversation sooner rather than later" about the possibility of a second movie in the franchise.
"It's all about the story. If we can't tell a story that's really worthy of an audience, then we won't do it," the actress said. "We've been really lucky at this point. We've been in people's good graces for a long time, and we take that very seriously. So that's the biggest challenge, the story."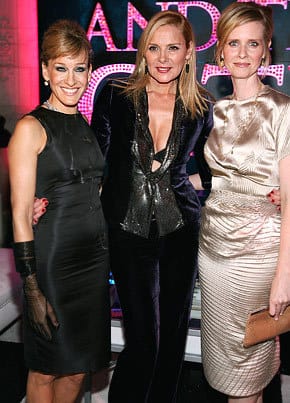 Cynthia Nixon, meanwhile, said has a few ideas for her character.
"I would love to see her and Carrie and Charlotte and Samantha all go off on some wild mad cap adventure somewhere," she said.
And what about Ms. Jones?
"The sky is the limit," Kim Cattrall said. "I love Samantha single - she has way too much fun."
Count on it, readers: another Sex and the City movie is all but assured.