A couple days before their latest film, Burn After Reading premiered in theaters, the Coen Brothers sat down with USA Today to discuss the comedy. Here are excerpts from the interview:
Where did this plot come from?
Joel: We started with the cast, thinking about parts. We thought about what would be fun to see from these various actors, some of whom we worked with before, some of whom we hadn't. What would be fun to see them play? We just thought, for want of a better description, a spy story. It's not really a spy story. It became something else.

Burn After Reading has been described as silly. But there is a serious futility in each character's obsession.
Ethan: It's pretty bleak. I watched a football game last night, and it was the first time I'd seen a commercial for it, since I don't watch much TV. I thought, "Hmm, it looks like a comedy."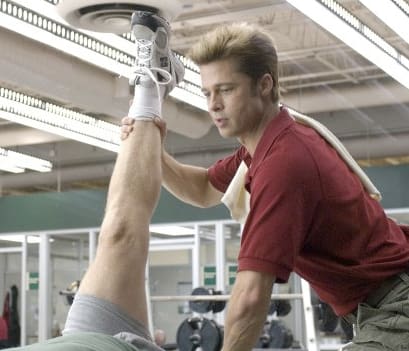 Brad Pitt stars as a personal trainer in Burn After Reading.