They didn't have IMAX theaters in 1951.
The Day the Earth Stood Still, a remake of a movie from that year, will be simultaneously released to both IMAX and conventional theaters on December 12.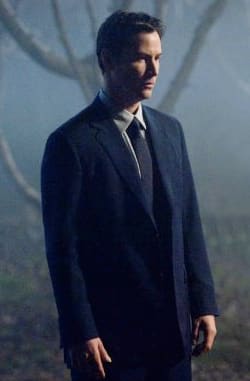 Keanu Reeves stars in The Day the Earth Stood Still.
The movie focuses on an alien visitor and his giant robot counterpart who visit Earth. It will be digitally re-mastered into the unparalleled image and sound quality, as Bruce Snyder, President, Domestic Distribution, Twentieth Century Fox said.

"The suspense, action and sheer intensity of 'The Day the Earth Stood Still' is ideally suited to IMAX's immersive format," said Snyder. "We're very excited to once again expand our relationship with IMAX to offer moviegoers a chance to experience another one of our tent-pole movies in a truly unique and premium way."