Tobey Maguire has managed to finagle a deal that will make him Spider-Man twice over, and a family man for life.
The actor who has reportedly signed a deal for his appearance in Spider-Man 4 and Spider-Man 5; the contract contains a clause that gives Maguire time off specifically to spend with his daughter.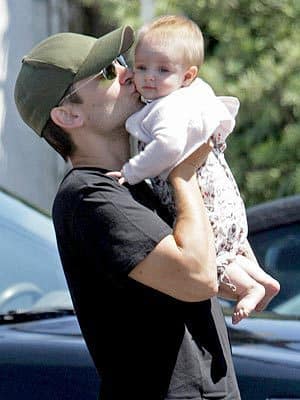 Maguire, will film the two movies back-to-back over six months - but has insisted that he receive early mornings and evenings off to play with his daughter, Ruby, who is 22 months old. Moreover, the actor will earn $50 million - along with profit shares! - from the two movies.
Can the Movie Fanatic staff hire his agent?!?

Sony is expected to reveal in the next few days whether or not Kirsten Dunst will be returning as Mary-Jane Watson for Spider-Man 4 and 5. Reports indicate she'll be back.