While we wish we could simply post more photos and get people more excited for the Watchmen movie, we first need to make sure it will open as scheduled in March.
As previously reported, there's a lawsuit between Fox and Warner Bros. over the rights to the comic-book adaptation; fortunately, it took a big step toward resolution this week when the federal judge presiding over the dispute set a January 6 trial date for the case.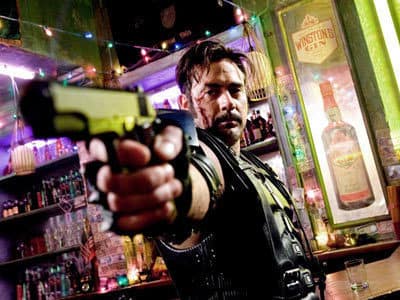 U.S. District Court Judge Gary Allen Feess told both studios to build a factual record and start expedited discovery and depositions immediately. We'll keep you updated about the status of Watchmen as this case moves along.