Despite the presence of a psychotic Samuel L. Jackson causing havoc next door, movie goes thought Lakeview Terrace was a swell place to reside this weekend. The movie was number-one at the box office.
Here's a rundown of the complete top five:
Lakeview Terrace: $15.6 million
Burn After Reading: $11.295 million
My Best Friend's Girl: $8.3 million
Igor: $8 million
Righteous Kill: $7.7 million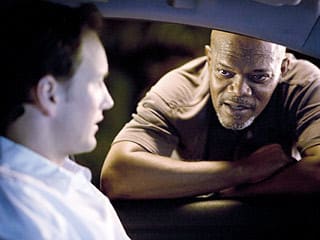 Sorry, man. I gotta keep harassing you. The people have spoken.