Apparently, possessing the careers of Jon Favreau, Vince Vaughn, and Jason Bateman isn't already enough for these actors.
The trio of stars are also heading to Bora Bora to film the Favreau-written comedy Couples Retreat - oh, and just look at the actresses that will be playing opposite them!
According to Entertainment Weekly, Malin Akerman will portray Vaughn's wife; Kristen Bell will play Bateman's spouse; and Kristin Davis will take on the role of Favreau's significant other. Not shabby catches, guys.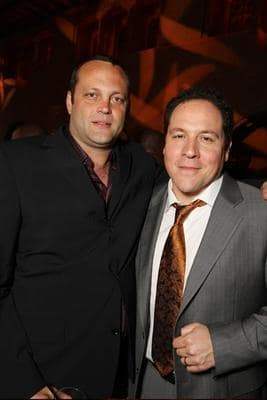 Vince Vaughn and Jon Favreau know how to pick their women.
The magazine reports that the plot focuses on four couples that head off tropical island vacation. One pair is there to work on their marriage, while the other three get sucked into the resort's couple's counseling. Filming gets underway later this month.