We don't think Derek Mears actually condones the murderous actions of iconic killer Jason Voorhees.
But as the actor takes on the for for February's remake of Friday the 13th, he can at least understand why this hockey mask-wearing character acts how he does.
"He's been wronged. People come in, he fights back and it's brutal, but you also understand why he's doing it," Mears told ShockTillYouDrop. "There's that sympathy for the character. He's not a villain, he doesn't see himself that way."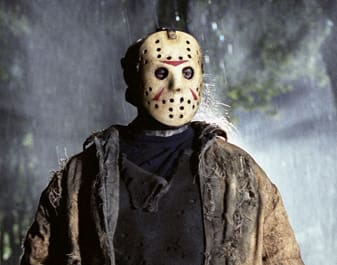 Mears continued with his Jason analysis:
"I did research for the character, about survivalists, the psychology of survival when you're by yourself. But also child development. Where it happened when [Jason] saw his mom get killed, he was like nine or ten years old.
At that stage of child development is when you start to become integrated into society and so being that society was already against him and his mom is his only tie to the world, he loses her. He never got the chance to go through to have skills with other people, thus, he doesn't understand and pulls back."