Director David Wain recently sat down with ComingSoon.net to talk about the new comedy, Role Models. Here are excerpts from the interview:

This movie didn't originate with you originally, so how did it come about that you ended up co-writing and directing it?
The script had been through a million different iterations at different studios, and at a certain point, Paul Rudd had some very specific ideas about what he'd like to do with the script so they let him take a draft of it, and it came out really well. At that point, they needed a director and Paul introduced me to the studio and I met them and pitched my take on it. They wanted to shoot pretty soon after that, so Paul, Ken Marino and I sat down and really stripped it back to square one and rewrote the script from scratch, and then we shot it.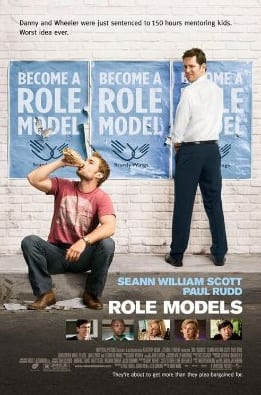 You've worked with Paul Rudd a long time. Has he always been writing and not taking credit for it?
Well, you know, exactly. I think he's done a lot of writing and he's always very creatively involved in everything he does, and he also wrote a pilot that I think is going this year on some network. This was his first movie credit as officially being a writer, and you'd never know it. He's definitely one of the smartest, most creative guys around, and so it wasn't a surprise to me that he took to screenwriting pretty naturally.