Marvel Studios has confirmed that Don Cheadle will be taking on the role of olonel James "Rhodey" Rhodes in a number of future films.
Here's the press release sent out this week by the studio:

Marvel Studios is pleased today to confirm that an agreement has been finalized with award-winning actor Don Cheadle to take on the role of Colonel James "Rhodey" Rhodes in Marvel's Iron Man 2 due in theaters on May 7, 2010. In casting Cheadle, Marvel replaces Terrence Howard who appeared in the role of Rhodey in Iron Man.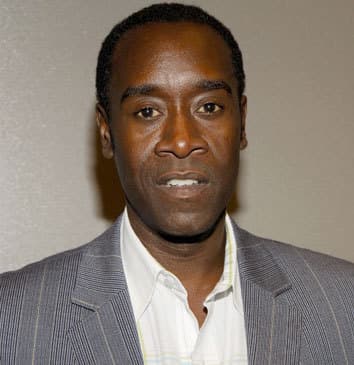 Cheadle is also signed on to perform the same role in THE AVENGERS and subsequent installments of the Iron Man franchise.

"We are very excited about working with the extraordinarily talented Don Cheadle as we expand the role of Rhodey in Iron Man 2. It has already become apparent as we prep the movie for production, that the dynamic between Robert and Don will take Iron Man 2 to new heights," said Kevin Feige, President of Marvel Studios.