Count Elizabeth Banks out of Spider-Man 4.
As the actress makes the publicity rounds for Zack and Miri Make a Porno, she tole CHUD that a small part such as Betty Brant (a secretary at The Daily Planet) would be unlikely to be included in the next installment of the franchise.
"They don't need Betty Brant. It's purely, at this point - and I don't think they see it this way - it's kind of a favor at this point," Banks said of the role.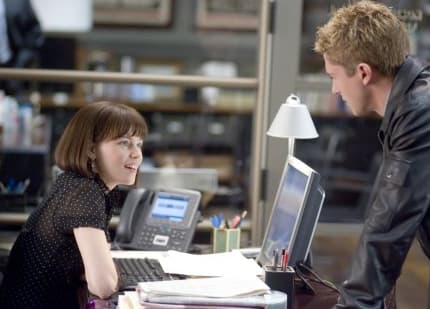 Banks also shared an interesting story of how she got started in franchise:

"The story of Spider-Man is that I auditioned to play Mary Jane Watson and Laura Ziskin said 'She's too old.' It's fine. I'm a lot older than Kirsten Dunst, so I get it. I'm not much older than Toby, but... But I got it back then. And I was a nobody. I had no expectations of even being in that movie.
The casting director called and said, 'As a consolation prize essentially do you want to be Betty Brant?' So it started out as a consolation prize and it's become a favor."