Guy Ritchie's latest movie is RocknRolla.
In it, Gerard Butler stars as One Two, the leader of a group of thieves and thugs known as the Wild Bunch. The British director recently spoke to ComingSoon.net about the project:

When you start writing a movie like this, where do you even begin? Do you start with one idea and just see where it leads you?
Yes, I think you start off with one idea and gradually, it gathers momentum with the sort of organic process of gathering other ideas that feel as though they belong in the same milieu I suppose. Then eventually one thing leads to another, and another thing leads to another and then ultimately the frame for the canvas is the environment, so London became the canvas and the paint became all the characters on that, so that the template was London.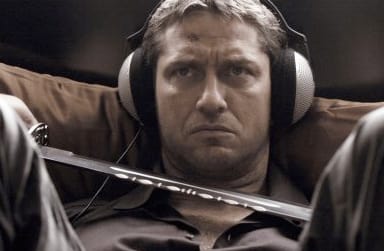 Gerard Butler stars in RocknRolla.
Ritchie also touched on his future movie with Robert Downey Jr., based on a certai iconic detective...
Sherlock Holmes is an interesting choice for you, being only really your second adaptation.
What I wanted to do is I wanted to be an aggressive filmmaker the next five years and try and do as many films as I could within that period and "Sherlock Holmes" just seems like the perfect segue, because it's English. At the same time, it's backed by Warner Brothers and it has an American audience and it's a big action movie, so it has all the ingredients of fifty percent of what I'm known for and fifty percent of what I'm not known for, but it's fresh, fertile ground for me and I like action frankly. I never really had any money to exercise some major action sequences and now I do and I have rather high falutin' ideas, too.