Will there be yet another Indiana Jones movie?
We'd bet against it, but Harrison Ford is at least acknowledging that the possibility is being discussed.
"It's crazy but great," the actor told The Los Angeles Times. "[George Lucas] is in think mode right now."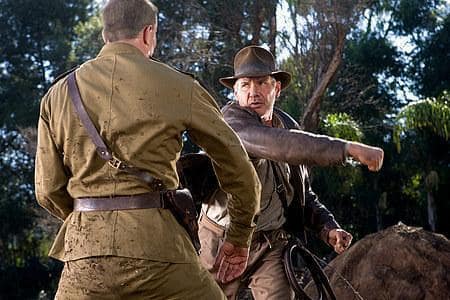 And why would Ford and company consider a follow-up to Indiana Jones and the Kingdom of the Crystal Skull? Well... why wouldn't they?

"It's automatic, really, we did well with the last one and with that having done well and been a positive experience, it's not surprising that some people want to do it again," Ford said.