Forget Barack Obama and John McCain.
In a time of crisis, what pretend President do movie fans want in charge?
The answer, by a solid margin, was Harrison Ford's character in Air Force One. A new Moviefone poll gave him 24 percent of the vote, good for an eight percent win over Morgan Freeman. Here's a look at the top five big screen Presidents, based on votes:
Harrison Ford - Air Force One (1997)
Morgan Freeman - Deep Impact (1998)
Michael Douglas - The American President (1995)
Bill Pullman - Independence Day (1996)
Kevin Kline - Dave (1993)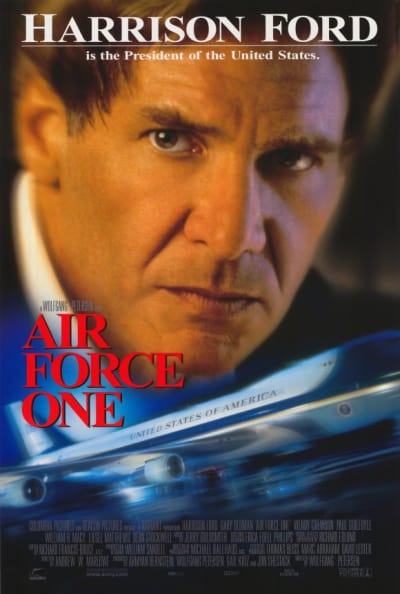 Sorry, Harrison. But if they ever made a West Wing movie, President Bartlett would get our vote.