Hilary Swank has been cast as the title role in Betty Anne Waters, a drama based on a true story being directed by Tony Goldwyn, according to Variety.
Betty Anne Waters is the story of a single mother who works her way through law school in order to be able to defend her brother, Kenneth, who was wrongfully convicted of murder.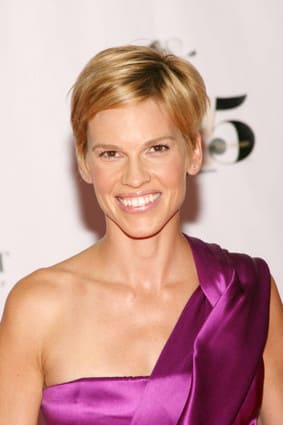 According to Goldwyn, "There is a spirit and indomitability that Hilary brings that is a strong match for this character's fierce commitment."
Goldwyn himself has shown some spirit as he has spent seven years fighting to get this movie made since the real life man was freed by his sister in 2001.
Originally set at Universal with Naomi Watts starring, the movie is now being independently financed by Omega Entertainment, and, of course, upgraded to star Swank.
We're already giving Swank an Oscar nomination for the role.