Amazingly, depressingly, Jurassic Park 4 appears to be a done deal.
But does that mean viewers will be treated to a Dr. Ian Malcom sighting in the film? The character, played by Jeff Goldblum, starred in the first two installments of the franchise and was mentioned in the third.
"I don't know about [the fourth]," Goldblum told MTV News. "I don't know what the future holds. My plate is full right now [since joining the cast of Law and Order: Criminal Intent]."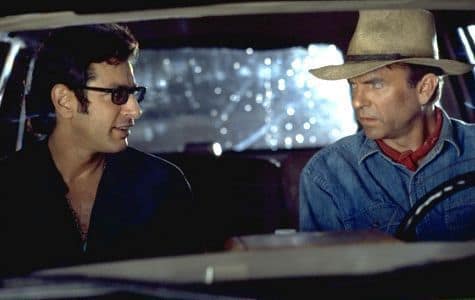 However, once the actor began reminiscing about working with Steven Spielberg, who directed the first two Jurassic Park movies, produced the third, and is producing the fourth, the actor made an appearance seem more likely, schedule permitting.
"It's all coming back to me now," Goldblum said. "I loved doing the other two, and I loved working with Steven. I had a great time… And ostensibly I have time off [from Law and Order] and I could do other films."