Disney Channel's young heart throbs, The Jonas Brothers, are about to make their big screen debut in "Walter the Farting Dog," a movie based on the best selling book series by William Kotzwinkle and Glen Murray accoring to Variety.
The film will be a family movie and will star Nick, Joe and Kevin Jonas as musicians (we know, big stretch) and their younger brother, Frankie (aka the bonus Jonas), will play their younger brother in the movie.  The story revolves around Walter, a fat dog with a severe flatulence problem.  The brothers' parents are asked to care for Walter by aunt just before she passes away.  While the older brothers play music, Walter and Frankie's character will get into a plot that involves liberating a koi fish and stopping some jewel thieves.  Makes sense to us.
Even crazier is that the Farrelly Brothers may be attached to direct.  Let's not forget these are the same guys that brought us There's Something About Mary.  Next?  Walter the Farting Dog!
We're not sure what else to say.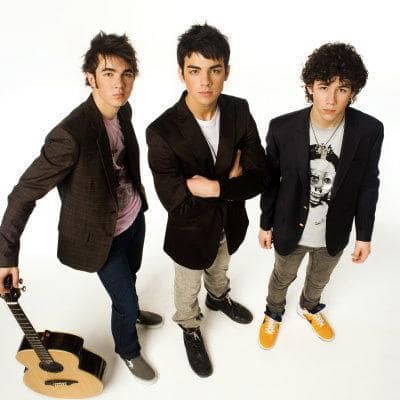 Sure they are musicians, but can they play musicians on the big screen?