Having just published a photo of Robert Downey Jr. as Sherlock Holmes, here's a look at Jude Law as his iconic sidekick.
The actor was recently spotted on the set of guy Ritchie's upcoming movie based on this crime-solving duo.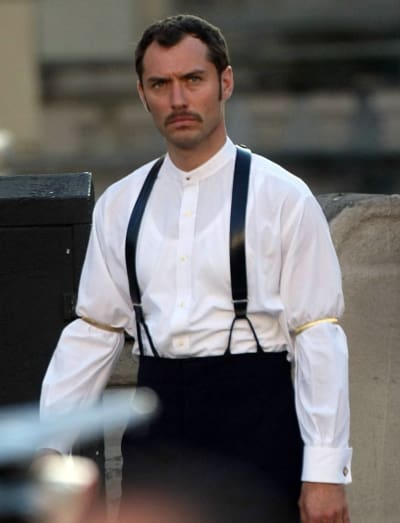 Speaking on the movie, Ritchie has said:
"My one concern was the accents but this is no longer the case. Robert Downey has the best English accent I've ever heard. Also Rachel McAdams is playing American (love interest Irene Adler), which is true to the books. Outside of that, Jude is obviously Brit. Robert was obviously going to be the big one, and we seem to have transcended that particular hurdle."
Are you looking forward to this adaption of Sherlock Holmes?