Olga Kurylenko portrays a unique type of Bond Girl in Quantum of Solace: the type that actually does not sleep with 007.
In a new interview with MoviesOnline, the actress talks about other aspects of playing Camille:
You are the first Bond Girl who doesn't hook up with Bond and she mirrors his desire for revenge. Did you think that was really cool when you read it?
Sure. I was very happy. Yeah, I'm very happy and proud that she didn't sleep with Bond. It's okay. He slept with all of them in twenty-one movies, you know? Here is a change. But he was behaving well, so we gave him a kiss (big smile and laughs).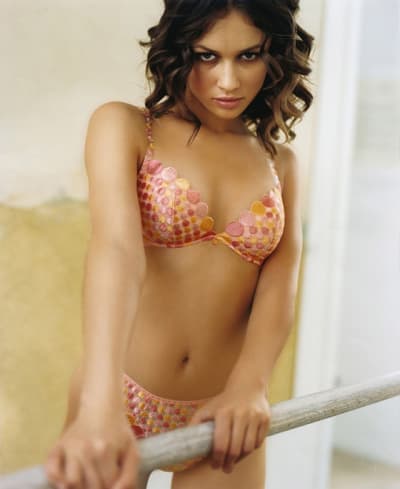 There were some amazing fight scenes and then the fire scenes, what did you expect and what was it really like?
I didn't realize, because even though you read the script, you never know exactly how (it will work). I had never taken part in any action scenes. It was the first time so, amazingly, I didn't even have time to imagine because from the moment I found out that I got the part, there was, I think, less than a week that my agent said "Pack your bags. You're leaving." So, I went to London, arrived there and met right away with the stunt coordinator and he told me "Look, we're going to train you really hard."
That's how it started and I said "Yeah, sure. No problem" (laughs) and then we started training and I was like "Why didn't you tell me you were going to train me really hard?" I thought, "Are you sure? We're still training? How many hours? Four?" I had four hours per day for a month, just that because I wasn't shooting. They brought me there a month before just so I'd get in shape and know how to do and what to do.