About those Pirates of the Caribbean 4 spoilers? They may be a bit premature.
Terry Rossio, co-screenwriter of the first three films in the franchise, says the various rumors that are going around about Pirates of the Caribbean 4 are way off base. They've ranged from Johnny Depp receiving $56 million for the fourth movie... to Tim Burton directing... to Sacha Baron Cohen and Russell Brand co-starring.

"For the record, none of the recent Pirates 4 rumors have any truth, including the so-called record 50 million dollar payday for Depp," Rossio said. Some pretty funny stuff, though. Sacha Cohen? Tim Burton? Studios are way too protective of their franchises for that sort of thing."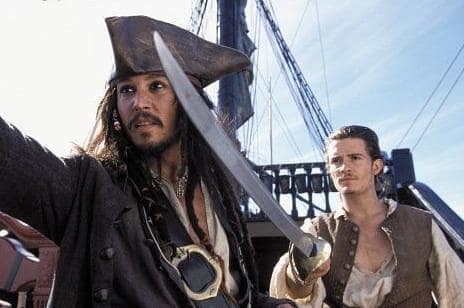 Captain Jack Sparrow will utter many funny quotes. That's all that's known about Pirates of the Caribbean 4 at the moment.