Body of Lies is not a perfect movie.
But it stars two of the top actors alive, Leonardo DiCaprio and Russell Crowe, the type of men whose mere screen presence is enough to turn almost any scene into something worthwhile.
DiCaprio stars as Roger Ferris, a CIA Intelligence Agent, while Crowe is Ed Ferris, the man behind the scenes. He actually spends a large portion of the film on a cell phone.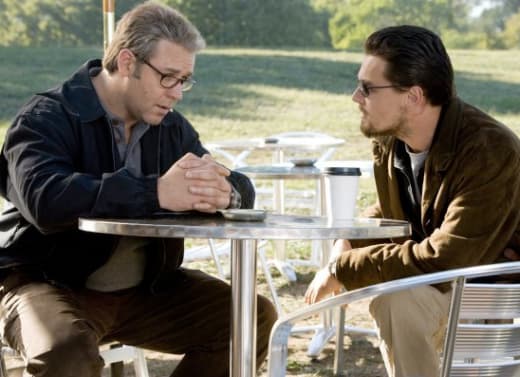 It's a good thing these actors are at the heart of the movie, because the action and plot twists come quickly and furiously. In less capable hands, viewers might be confused as to what's going on; or, more specifically, how each chracter is reacting to it. But DiCaprio and Crowe do a stellar job at reacting to various situations, both subtlely and overtly.
Hoffman is a a ruthless strategist who has one goal: national security. Accomplishing this task may place Ferris in danger on the ground, but Hoffman doesn't care. He has larger objectives, and Crowe plays him perfectly, as a man who understands his important, albeit difficult, role in the world.
Imagine Body of Lies like Syriana... only with fewer characters and action. The public seems hesitant to embrace a movie based around anything resembling war or terrorism, but they'll change their minds when they see these stars in action.