Editor's Note of Full Disclosure: We will never give a movie in which Megan Fox stars less than three Gummi Bears.
So How to Lose Friends & Alienate People already had that going for it. The comedy is based on a book by journalist Toby Young, which chronicled his life at Vanity Fair, dealing with every type of Hollywood individual.
The book was a hit because Young was unafraid to cast himself as a complete jerk, while revealing the revolting underbelly of the entertainment industry.
The movie is a bit of a shit, as Simon Pegg plays the main character of Sidney, but he's not nearly as dislikable as the novel's author. Anyone that has seen Run, Fatboy, Run knows that it's hard to ever root against Pegg, even when he's ditching his fiancee at the altar.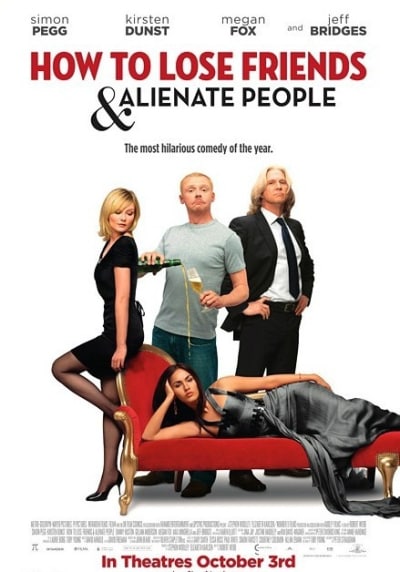 Because the film doesn't attempt to pain Sidney himself as the antagonist, it relies a lot on physical humor. You'll be amazed at how funny Gillian Anderson can be when she isn't searching for aliens.
Fox also proves that she can actually act, though she's as much of a knockout as ever in the role of starlet Sophie, so guys may not notice her talent.
In the end, viewers - especially those that read the book - are left thinking that the movie could have focused a bit more on subtle satire, as opposed to broad humor. But it's still an enjoyable look at a world that people such as Perez Hilton and Us Weekly editors have proven is one that draws the daily interest of millions.