In the interest of full disclosure: we love Paul Rudd. A lot. Dude seriously makes us laugh.
So we were attracted to Role Models before we even learned that Christopher Mintz-Plasse was also starring in the comedy. Yes, that's McLovin, folks.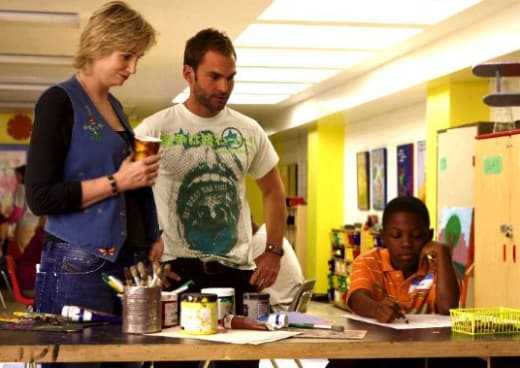 Rudd and Scott star as Danny and Wheeler, a pair of troublemakers that end up being sentenced in court to serve as big brother-type dudes in a program called "Sturdy Wings." After this takes place, though, Danny and Wheeler almost cease to be the center of the film.
That honor falls to Christopher Mintz-Plasse; yes, that would be McLovin from Superbad. He plays Danny's little brother Augie Farks and spends his days with a group of like-minded geeks, engaging in live-action role-playing games. In order to stay out of prison, Danny and Wheeler become sucked into his world of pretend chivalry.
The movie gets a bit lost in this universe, which may cause some critics to come down against it.
But we didn't watch Role Models for plot continuity. We just wanted to laugh. The movie's trio of stars ensured that we did.