Zack and Miri Make a Porno isn't the perfect comedy. But it's definitely Seth Rogen's funniest film since Superbad and it shows that he and Banks - who got her break in The 40-Year Old Virgin alongside Rogen - have hilarious chemistry together.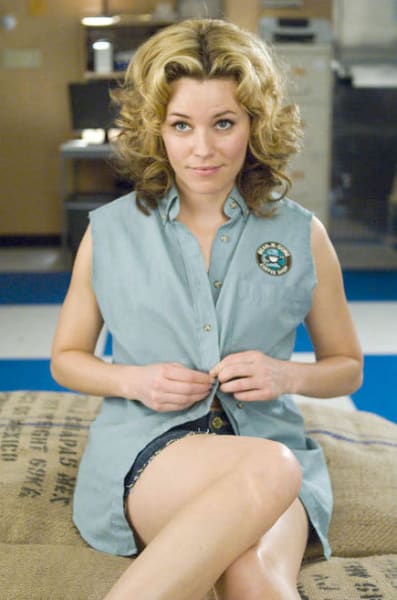 The stars appear in the film as long-time roommates and best friends... who don't realize they are actually in love with each other. Indeed, take away the anal jokes and there's actually heart to the movie.
There's even a touch of realism: in these trying times, who isn't mired in debt? Then again, who would think to film a low budget adult movie and sell it to their high school friends? Not enough of us, perhaps.
The dialogue may be raunchy enough to garner an R-rating for the flick, but Rogen brings his typical sensitive, teddy bear-like persona to the role; it helps Zack remain a likable character. As is the case for many of Rogen's roles, the man just lacks that voice in his head that tells him when to shut up. And audiences will be glad that's the case!
Banks, meanwhile, is genuinely moving. Amidst the porn talk, she realizes her feelings for her pal and it's actually... sweet. Not to mention hot, any time sex is discussed around Miri at all.
As you might expect, The Office's Craig Robinson is hilarious in a supporting role; and Superman himself, Brandon Routh, even brings the funny in a cameo.