We know Tobey Maguire is on board for Spider-Man 4 - and Spider-Man 5!
But what about the status of Kirsten Dunst?
Director Sam Raimi told MTV that he's certainly in favor of this actress reprising her role as Mary Jane.
"Kirsten, I'd love to work with her again," Raimi said, making it sound as if current plans to include Dunst for Spider-Man 4 and Spider-Man 5 aren't finalized, despite recent statements that she wants to remain with the franchise. "I hope she'll be written into it. I couldn't imagine making one without her, and I think she's an important part of the movies."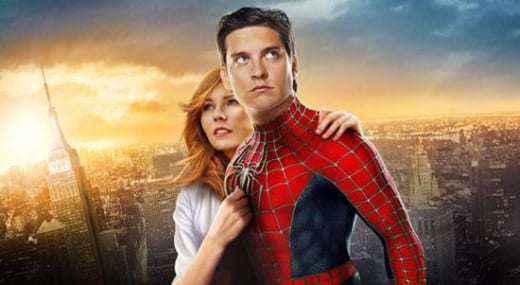 Raimi also responded to fans that wish to see Dylan Baker's story line come to fruition. Will that take place in one of these films?
"He's a great actor, and I think one day The Lizard's story will be told," the director said. "I don't know if it will be this one or not. I just don't know. I'm definitely hoping to work with Dylan in the picture. I just don't know who the villain is yet."