USA Today has featured Seth Rogen, Kevin Smith and others associated with Zack and Miri Make a Porno in a long article. Guess a movie with that title draws a lot of mainstream attention.
For his part, Rogen commented on working with Smith, citing the influence the writer/director has had on his comedic career:
"In a lot of ways, our comedy comes from Kevin. I have often, and [Judd Apatow] has also, talked about how Clerks was one of the first movies showing guys talking how we talk. It seems very simple, but it was a revelation in many ways for guys who wanted to write comedy."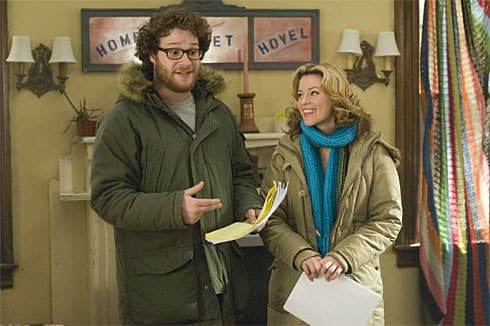 In Zack and Miri Make a Porno, lines must be practiced before clothes can come off.