Seth Rogen is a busy, funny man.
The actor is in the process of hyping his upcoming movie, Zack and Miri Make a Porno. As he does so, however, Rogen is talking about a number of other films on his horizon.
For example: The Green Hornet. Here are excerpts from an interview with the star and Collider:
Q: For years, Stephen Chow has dismissed attempts to make movies in America. What did you say to him to get him to come stateside and make 'The Green Hornet'?
Rogen: We gave him the goods man. Um, I don't know. We didn't know that. We had no idea if he had been approached by anyone. We had just heard he was very hard to get in contact with. But, we sent him the script and heard he wanted to do it. It was as simple as that.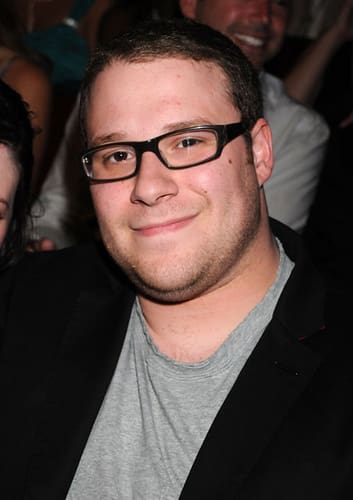 Q: One more question on Stephen Chow, did you guys have a different opinion on the direction of the project when you brought him in?
Rogen: Right now is we are just beginning the conversations. I mean, we haven't started shooting yet. But, no, we wanted his input. We gave him the script in a very early phase hoping that he'd have a lot of ideas to add to it. When we do something, I don't know if it's the best idea ever and I wouldn't necessarily recommend this to writers, but we send our scripts out to directors at a very early step in the process.
To the point where it just scares some directors off all together and they go, 'Blugh!' And some people get and say, 'I get what they are going for and I have a lot o f ideas that can help build this' And Stephen had a lot of ideas and that's exactly what we wanted and I feel like – we want our directors to feel like it's there movie too. We don't want them to feel like they are just guys brought in to film what we wrote. We want them to feel like they can stand behind it also. So far we haven't disagreed, we're all just trying to figure out who he should be.