Zachary Quinto and Chris Pine take on iconic roles in J.J. Abrams' upcoming Star Trek remake.
The actor portray Spock and Captain Kirk, respective - and the hype has already begun!
Here's a look at Quinto and Pine on the cover of Entertainment Weekly: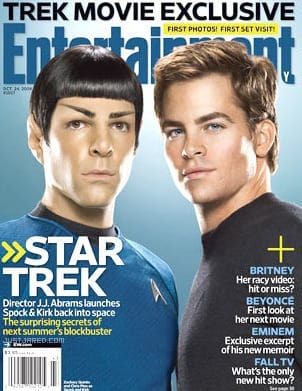 Check out more Star Trek pics from the new movie now.