Granted, Zack Snyder is a tad biased about the upcoming movie adaption of Watchmen.
But the film's director certainly has us excited about seeing the graphic novel on the big screen.
"The movie's incredibly self-aware, you can probably tell – but on the other hand, we take it completely seriously," Snyder told IGN. "These are their stories. She needs to get from here to there. They need to beat those guys up. But that's not to say that we don't go what does it mean, what does that mean?"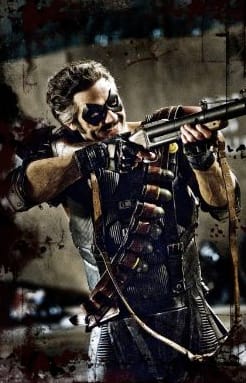 Jeffrey Dean Morgan stars in Watchmen as The Comedian.
Snyder then contrasted his approach to those of other recent comic book blockbuster that attempt to be irreverent and self-aware - but also give in to the formulas of the genre.

"I also think that… Watchmen has balls in the sense that [in comparison], Iron Man and Fantastic Four, though they are in their own way self aware, they drink their own Kool-Aid, and the movie is a movie. It still has a beginning, middle and an end, and makes you care about this guy or that guy. Watchmen is like this nonlinear, all-over-the-place on the edge of being an art movie.