Movie fans have over a year to wait until James Cameron releases Avatar.
But when the sci-fi adventure comes out on December 18, 2009, it will open in IMAX3D and conventional 3D theaters.

"Our goal with Avatar is to revolutionize live-action 3D moviemaking, and I have no doubt that it will look and sound incredible in IMAX 3D," said Cameron. "The larger field of view and powerful surround sound of an IMAX® theatre will completely immerse the audience in a way that cannot be experienced anywhere else."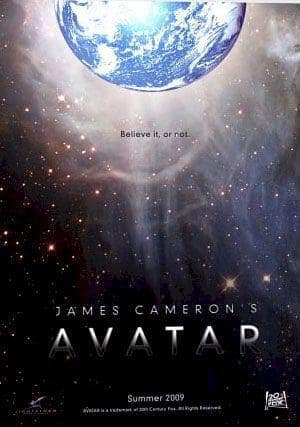 "We are delighted to be releasing Avatar in all available theatrical formats, and by including the premium IMAX 3D format, we can give consumers the entire spectrum of choice at the box office," added Bruce Snyder, President, Domestic Distribution, Twentieth Century Fox.
"The IMAX theatre network is increasingly becoming an important part of our distribution strategy, as it continues to expand with its new digital projection system."