Very funny movie news out of Metro-Goldwyn-Mayer Pictures this week:
The studio is moving forward on a new movie about The Three Stooges. It will be directed by Bobby and Peter Farrelly, best known for hilarious films such as There's Something About Mary.
"The Three Stooges are a timeless staple of comedy and when we heard what the Farrellys had in mind we knew it was time for Larry, Moe and Curly to return to the big screen," said Mary Parent, Chairman, Worldwide Motion Picture Group.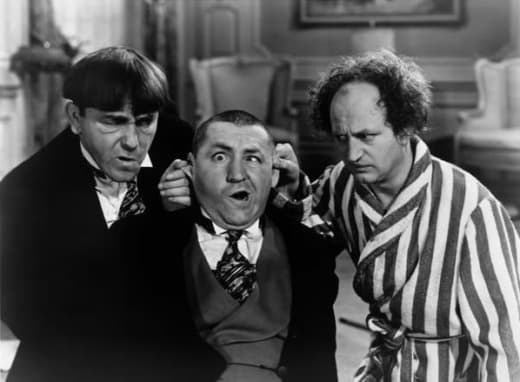 Peter Farrelly also spoke about the future project:
"We love The Stooges! They have been sending the world into hysterics for more than 80 years." Farrelly continued, "Movie goers today deserve their own Stooges and we look forward to introducing them to a new generation of knuckleheads."