Director Bryan Singer is excited about Valkyrie... which is more than can be said for others around Hollywood.
The controversial movie stars Tom Cruise and is based around a plot to assassinate Hitler. No wonder it's been the subject of controversy.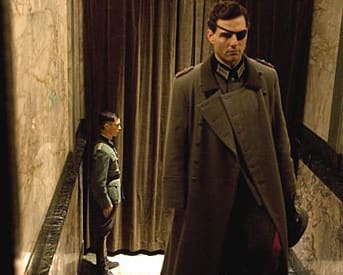 MTV recently caught up with Singer and asked him about the film:
MTV: Did all the negative hype get to you?
Singer: I'm used to speculation because of "X-Men" and "Superman Returns," so it's not something that was a surprise to me, but it does weigh on you. It's an extra stress and an extra burden, because in the end, all the Germans really want from this story is it to be told well. When I would read speculation while I was making "X-Men," I would remind myself that the best I can do for these people is make a great movie. I can't do anything about their speculation. I'm not Hitler.
I can't blot it out. I want people to see the film. It's a film that people need to see before they judge. It opens with a bit of a bang, and then, about a third of the way in, a little ticking clock starts, and it moves faster and faster right up until the last frame. And you get to see Tom Cruise come face to face with Adolf Hitler!