As if movie goers needed another reason to line up for next year's Star Trek reboot.
Chris Pine, who plays Captain James T. Kirk in the film, is on record as saying the new version of the franchise will feature adventure, intrigue... and nudity!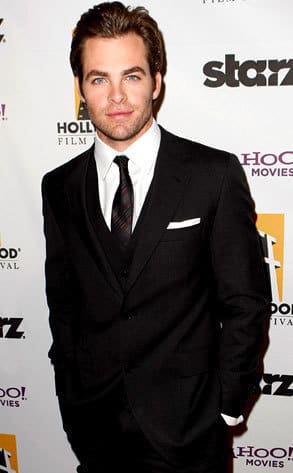 One such scene can be found in the recently-released Star Trek trailer, where you can spot an underwear-clad Pine climbing on top of a mystery woman in bed.

But the major scene Pine says will be talked about involves Zoe Saldana taking her top off.
"It'll become famous," the actor said, adding that the movie is "trying to be sexed up for a new generation that really isn't used to seeing Star Trek."