Remember the name Danny Boyle.
There's a decent chance you'll hear his name called on Oscar night, thanks to his direction of the critically acclaimed Slumdog Millionaire.
In a new interview with Reelz Channel, the director talks about the movie's reviews, inspiration and more...
How do you feel about this movie being so well received?
So far it's fantastic. It's amazing. I always think I'm a bit of a traditionalist, really. It hasn't really made any money yet. It hasn't played in any theaters yet. But the response has been tremendous. A few weeks ago, we were kind of dead in the water, really. We didn't have a North American distributor and it looked like it would only play in Europe. But it's an incredible transformation in its fortunes. It's sort of a bit like the story in the film really -- the film and this guy apparently [have] no prospects and then they get turned around and suddenly fortune beckons.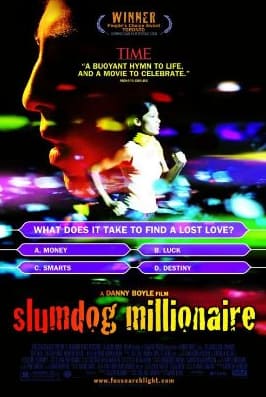 What do you want people to come away with after seeing this?
When I arrived [in Mumbai] they said to me, "This place is a billion beating hearts. Make sure you represent them all, don't leave anybody out." I mean, "Include them all"? What does that mean? But now having made [the movie], I know exactly what they mean and I hope people get a sense of that.... It's that heart that I'm really interested that people take away from the movie.