Dev Patel is an unknown actor that's about to make it big.
He's the star of Slumdog Millionaire, the critically acclaimed movie that opens in select cities today. Below, Patel responds to a question from ComingSoon.net about the role he plays in the film:
Not being from Mumbai, were you able to relate to Jamal's journey at all?
I think everybody can relate to that. I mean, everyone's drawn to that whole underdog story I think, and he's just a great character, his rise through adversity. He's going to do anything to get this girl. He gets sh*t from everyone, he's tortured, he's interrogated, but he's got a strong sense of destiny, and he'll move mountains to get to her, literally if he has to. To get to her, he's literally one-track minded, that is his aim in life, his mission, and it's a brilliant story. For him, 20 million rupees isn't the prize, it's the girl. For a boy coming from the slums, it's even more awesome. Where a lot of people in that situation are, money is a big dream for them, but that's not his dream.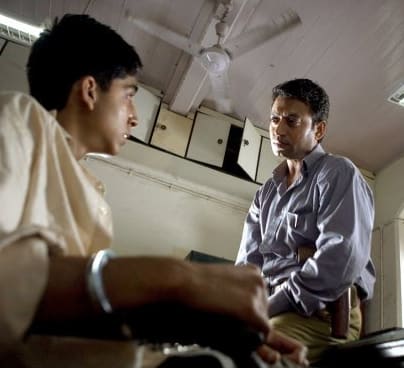 Dev Patel (left) stars in Slumdog Millionaire.