According to MTV, comic book Gearhead isn't simply on the verge of being made into a big screen feature, an actress is already rumored for the lead role.
Writer Dennis Hopeless and artist Kevin Mellon say Ellen Page is among the leading candidates to star.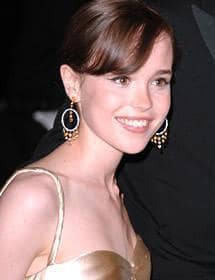 Mellon said he "designed Shelby as an amalgam of a couple of different Hollywood actresses and a few women I've known in my life, and Ellen has a lot of all of their qualities in spades... If I'd seen Hard Candy before working on Gearhead, I'd probably have modeled Shelby more on Ellen to begin with."
In Gearhead, a young woman unites with a unit of rebels to fight the corrupt superheroes that govern the country. She must rise to the challenge of her destiny and become Gearhead.