Kristen Stewart stars as Bella Swan in next week's Twilight.
In the most recent issue of Teen Vogue, the actress talks about this beloved character, a recently relocated high school junior who falls in love with vampire Edward Cullen (Robert Pattinson):
"Bella's a very relatable girl. She inhabits qualities that most girls have, even if it's not on the surface… What I love about the story and what puts it on a different level is that it's 'chemical'…there's nobody else for either of them. Period."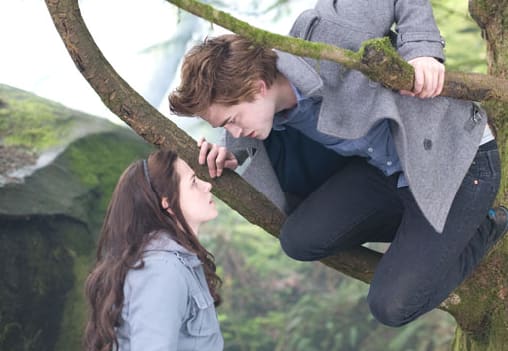 Bella and Edward dangerous flirt in Twilight.